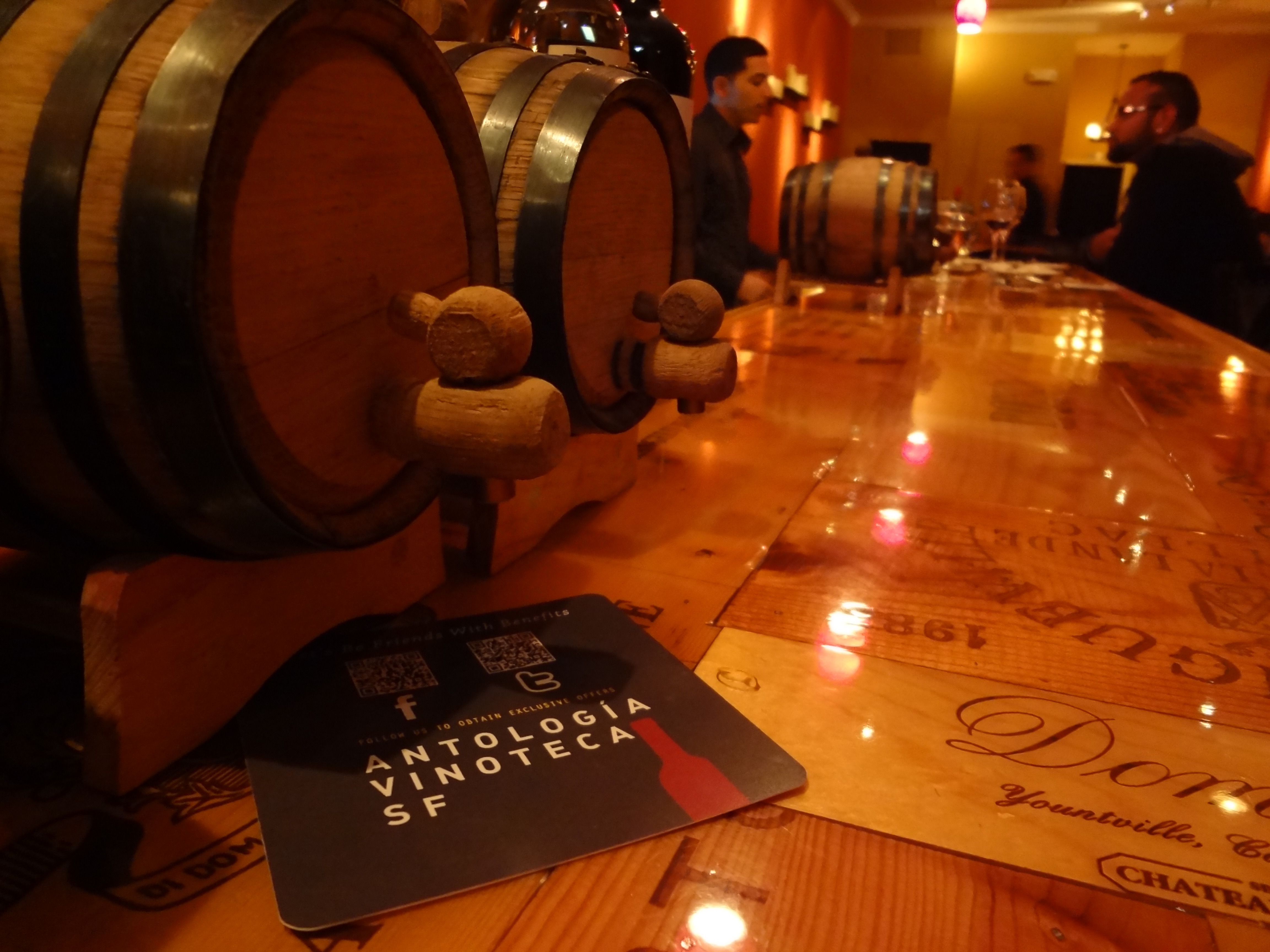 Please check and fill out the information below!
---
Thanks for signing up for the next experience! We'll keep you posted when enough people sign up for the experience to happen. To make sure this happens, tell all your friends to also sign up!
Check Out More Cool Experiences!
Experience Details
A sneak peak: http://bit.ly/1byV9Zl
Nestled in North Beach lies Antologia Latin American wine bar, the first in the city to offer a curated list of wines exclusively from Latin America. The event will begin with our gourmet flat bread and your choice of either one of the best sangria in San Francisco or a delicious glass of wine.
This will be followed by the main event – a hands-on class on how to make one of the staple foods of Latin America, ceviche! While enjoying your freshly made ceviche, we will treat you to a flight of three delicious wines from Latin America.
Antologia Vinoteca Story
Antología Vinoteca is an elegant venue and an ideal choice for any occasion, but be forewarned that once you enter you are bound to linger for a few hours and be entrenched in the vivid colors reminiscent of the streets of La Rambla and Buenos Aires.
Antología's varietal wine list ranges from smooth harmonic wines to bold, deep bodied wines which promises to intrigue savvy wine drinkers and carefully selected flights will provide a warm introduction for newbies.
Yelp Review
Leader Boards