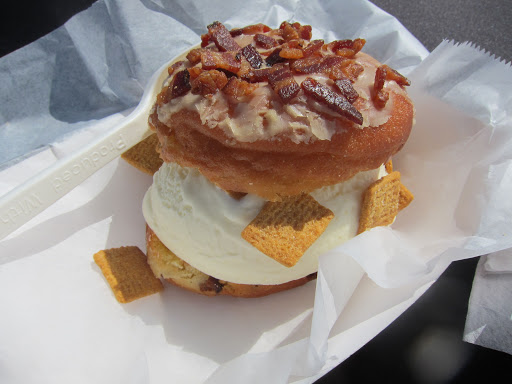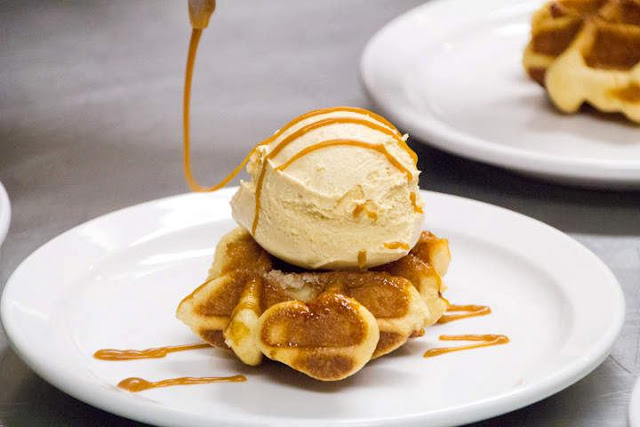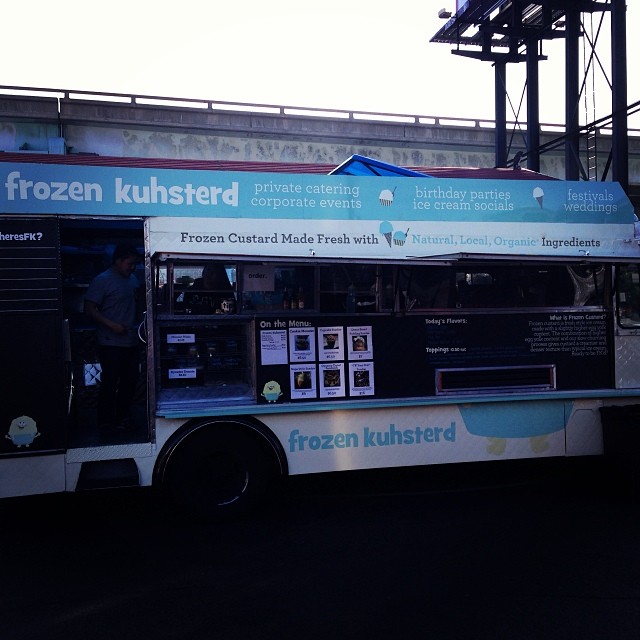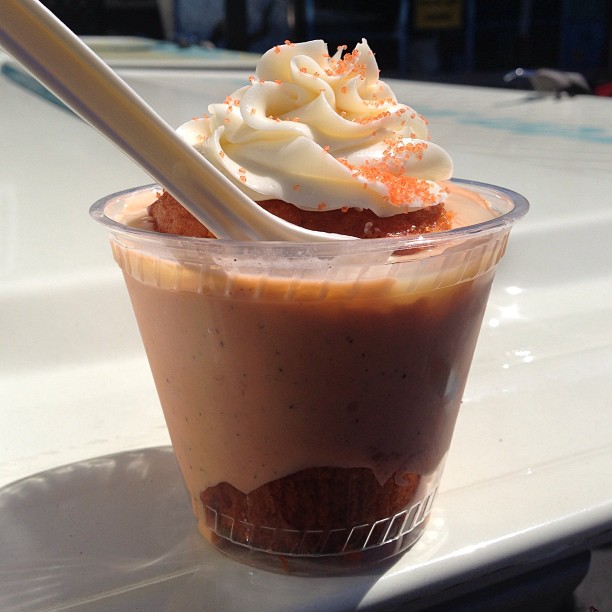 Behind the Scenes at Frozen Kuhsterd
Hosted by
Frozen Kuhsterd
Tour the Frozen Kuhsterd food truck and learn how to make a Simmr exclusive flavor - chocolate Irish car bomb!
Please check and fill out the information below!
---
Thanks for signing up for the next experience! We'll keep you posted when enough people sign up for the experience to happen. To make sure this happens, tell all your friends to also sign up!
Check Out More Cool Experiences!
Experience Details
Imagine frozen custard — a denser, creamier ice cream. Mmm.
Now imagine a stout flavored custard in honor of Beer Week. And then add in Jameson for an Irish Car Bomb. And then add in chocolate for Valentine's Day (or really just 'cuz chocolate is delicious).
Now imagine learning to make that exclusive, one-time custard flavor inside of one of the most popular food trucks in SF.
Okay, now you're close to imagining half of how awesome this experience is.
Frozen Kuhsterd Story
In late 2010, founder, Jason Angeles was recently laid off from his corporate IT job and was looking to join the street food movement that was taking off in San Francisco. During a brainstorm session with a friend, frozen custard came up as something that didn't exist in the Bay Area. He took a leap of faith, booked a 2 week trip to St. Louis to do further research and take a frozen custard class. After the trip, the decision was made to bring frozen custard to San Francisco with a local twist. Frozen custard has a slightly egg yolk content and has a low overrun (inflation) in comparison ice cream. The end result is a denser and creamier frozen dessert. The focus of Frozen Kuhsterd is to use local, natural and organic ingredients in crafting the classic and unique flavors. The spelling of Kuhsterd is derived from the phonetic spelling of custard, according to Dictionary.com.
-
Frozen Kuhsterd was initially launched at the Underground Market in April 2011 as a table/cart vendor. After a chance meeting with Chef Tim Luym in early 2012, Frozen Kuhsterd was expanded to a partnership and became California's first frozen custard food truck. Team Frozen Kuhsterd consists of founder, Jason Angeles and partners - Alex Lam, Tim Luym, and Justin Sakurai. Our flavors, sundaes and sandwiches are inspired from our own ethnic backgrounds and foods that we've eaten around the world. Some would say we're crazy, but we think we are setting new standards in the frozen dessert segment. Our unique offerings have made us the highest rated food truck in San Francisco, according to Yelpers. Currently we are operating as mobile business, but in the works is a store front in the Mission District and a second food truck. To track us down, follow us on Twitter, Facebook, and Instagram!
Yelp Review
Leader Boards